Tonic bietet Ihnen ein ausgefeiltes und vielseitiges Musikprogramm mit fetten Beats und authentischen Sounds.
Bei der Musikauswahl legt Tonic besonderen Wert auf Songs , die jeder kennt. Tonic weiß genau, was das Publikum verlangt!
Tanzen, Mitsingen und Abfeiern heißt die Devise.
Aktuelle Megahits, 90iger Kracher, Dance Klassiker,
80iger Hymnen, Rock Hits oder Evergreens
Tonic ist sympathisch und mitreißend. Die gute Laune der drei Musiker springt unmittelbar auf das Publikum über und garantiert ein unvergessliches Partyerlebnis.
Ain't nobody (Felix Jaehn)
Auf uns (Andreas Bourani)
Cordula Grün (Josh)
Dancing Queen (ABBA)
Don't Stop Believin' (Journey)
Ein Kompliment (Sportfreunde Stiller)
Geiles Leben (Glasperlenspiel)
Get Lucky (Daft Punk)
I Want You to Want Me (Letters to Cleo)
Liebe ist Meine Rebellion (Frida Gold)
Millionen Lichter (Christina Stürmer)
Moving On Up (M People)
Ohne Dich (Münchener Freiheit)
Relight My Fire (Take That)
Uptown Funk (Mark Ronson)
u.v.m.
Der ideal Showact für Ihre Veranstaltung
"Wir hatten die Partyband TONIC erstmals für unser Weinfest gebucht und wussten im Vorfeld nicht genau, was uns erwarten würde. Hinterher wissen wir: Es war die richtige Entscheidung, da es ein mehr als stimmungsvoller Abend war. Partystimmung ist mit TONIC garantiert!"
"Die Tonic Partyband spielte auf unserem Dorffest zum zweiten und nicht zum letzten Mal, sie hat ein super breites Spektrum mit den besten Liedern aus den verschiedenen Genres . Es waren alle begeistert und wir hatten so einen super tollen Abend."
"Unser Publikum war begeistert. Eine erstklassige Songauswahl und eine tolle Bühnenperformance! Aber auch sonst war TONIC sehr sympathisch. Gerne nächstes Jahr wieder! "
Deutsche Botschaft Bahrain
1.FC Kaiserslautern
HR3
Radio RPR
ARD/ORF (1000. Folge "Lindenstraße")
ZDF Fernsehgarten 
Club Robinson
Allianz
Langnese
SAP
Weltjugendtag 2005 Köln
Deutsche Vermögensberatung
Deutsche Post AG
Hachenburger Brauerei
Nette Edelpilz
ZDF Hauptstadt Studio Bonn
U.v.m.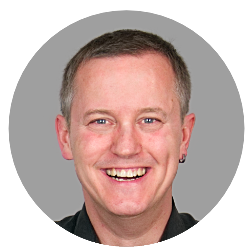 Thomas (Schlagzeug, Gesang)